Cannot Login with facebook. Authentication Failed...
Cannot Login with facebook. Email Id was incorrect...
Please Complete the required field.
HBC100 Moto Bluetooth Communicator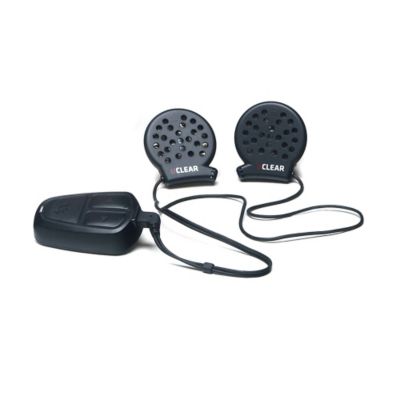 About The Product
Clean and Clear Communication Anytime Anywhere
No matter where you are, the patented DSP technology continues to suppress ambient noise and provides clean and clear conversation like talking face to face. Even at speeds up to 238 kmh, the HBC100 Moto Bluetooth Communicator allows riders to communicate with unsurpassed quality.

Music Enjoyment
Unique speaker design delivers HiFi grade music entertainment like your home audio equipment. Riding a motorcycle has never been more enjoyable.

Weatherproof
The HBC100 Moto Bluetooth Communicator is designed to be splash, rain, dust and snow resistant. It continues to perform in different environments.
Features and Benefits
Make mobile phone calls
Listen and wirelessly control your music
Voice Command call pickup
Helmet to helmet intercom
Auto loudness adjustment
Patented Digital Signal Processing (DSP) technology
Unique wind filtering technique effective up to 238KM/h
Concealed microphones, does not require boom microphones
Ruggedized weather resistant design
Powerful speakers ensure clarity under noisy conditions
Hassle free installation