Cannot Login with facebook. Authentication Failed...
Cannot Login with facebook. Email Id was incorrect...
Please Complete the required field.
TravelRack Motorcycle Carrier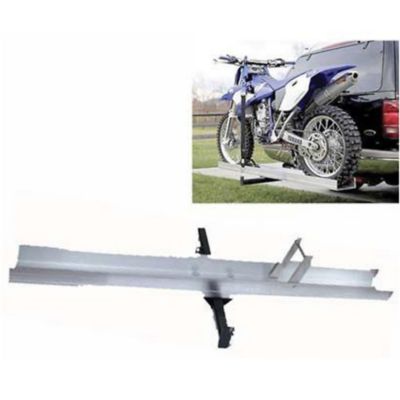 About The Product
TravelRite TravelRack Motorcycle Carrier is an efficient, spacesaving way to transport bikes.
Features and Benefits
Fits any Class III hitch
Needs only two tiedowns to be secure
Aluminum rails make the carrier lightweight and easy to store
Rated to 400 lbs. (181 kg), this hauls more than the design limit of any Class III hitch
Important Note
The tongue weight of a receiver-type hitch is rated at the normal distance from the ball to the end of the receiver. Most carriers of this type are approximately double that distance, so the load rating is normally reduced by half. For example, a hitch rated to 500 lbs. will only carry about 250 lbs. (113 kg).
Always check with your hitch manufacturer prior to using any carrier or trailer!