Cannot Login with facebook. Authentication Failed...
Cannot Login with facebook. Email Id was incorrect...
Please Complete the required field.
Grime Minister Chain Brush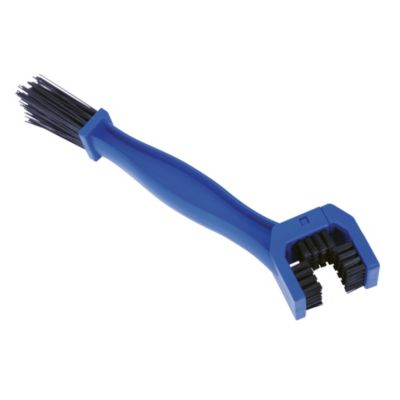 About The Product
Chain maintenance, you know the drill, soak the chain, scrub the chain, lube the chain. It's a dirty job but somebody's got to do it. Well the job is a whole lot easier and cleaner- with the Grime Minster Chain Brush. Precision shaped polymer bristles reach deep into the hard-to-get places to ensure your chain is debris free. So brush it down and lube it up we've got some ridin' to do!
Features and Benefits
Makes chain cleaning a snap
Three-sided bristles allow you to easily attack grime from all sides
Increases chain life