Cannot Login with facebook. Authentication Failed...
Cannot Login with facebook. Email Id was incorrect...
Please Complete the required field.
15-in-1 Multi Tool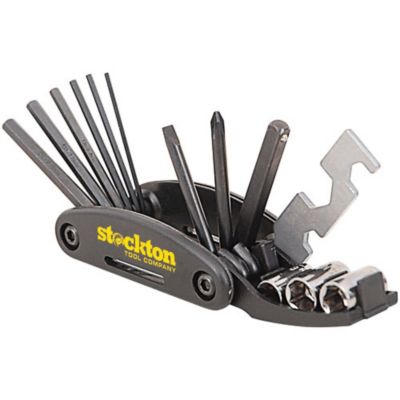 About The Product
The perfect kit for on-the-go peace of mind. Essential tools, easily deployed and accessible for road and trailside repairs. Small and compact enough to stash in any pocket or under any saddle. Good gear, that's good-to-go. Highly recommended.
Features and Benefits
Street or off-road universal tool selection
Compact folding design
Tough polymer side panels with tool index
Tools include:
2mm, 2.5mm, 3mm, 4mm, 5mm, 6mm Hex Key
8mm, 10mm, 12mm 1/4" Drive Sockets
1/4" Drive Tool
9mm, 13mm, 14mm Open-End Wrench
#2 Flathead Screwdriver
#2 Philips Screwdriver