Cannot Login with facebook. Authentication Failed...
Cannot Login with facebook. Email Id was incorrect...
Please Complete the required field.
Folding Adjustable Billet Lever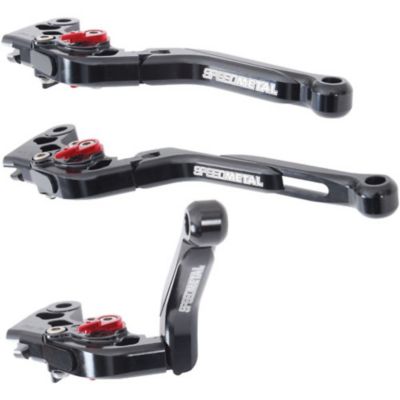 About The Product
Bolt on some style and functionality to your ride. Machined out of high-grade aluminum, these levers offer the same six adjustment positions as the standard billet levers, and add the ability to adjust the lever length as well. Not only that, they are designed to fold to avoid breaking on impact.

Features and Benefits
Six-position adjustability
Length of lever is adjustable form shorty style with 2 of fingertip area to standard style with 3/14 of finger space
Lever folds to avoid breaking on impact
Sold individually