Cannot Login with facebook. Authentication Failed...
Cannot Login with facebook. Email Id was incorrect...
Please Complete the required field.
Hard Knock Life Motorcycle Boots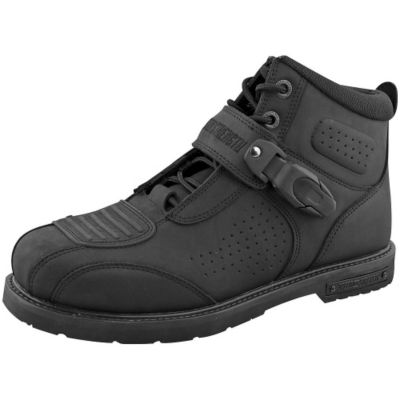 About The Product
You live the life everyday, and you need gear that can keep up. The Lock N Load™ buckle system lets you get out on the bike quickly, while the anti-slip outsole and molded toe and ankle reinforcements protect you when you are out there.
Features and Benefits
Engineered external PU protectors
Anti-slip rubber outsole
Molded toe and ankle reinforcements
"Lock N Load™" aluminum buckle with adjustable strap
Perforated leather and textile upper
"Under Cover™" lacing system