Cannot Login with facebook. Authentication Failed...
Cannot Login with facebook. Email Id was incorrect...
Please Complete the required field.
2013 Rage With The Machine Denim Jean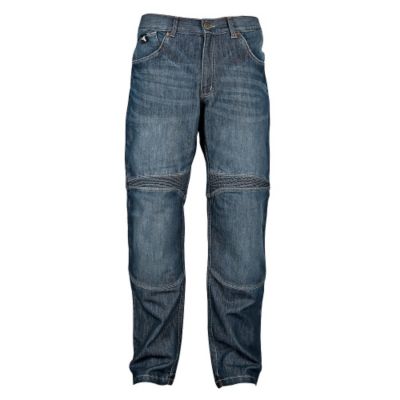 About The Product
Features and Benefits
12oz. Pre-Distressed Denim
Premium Dupont KEVLAR® Reinforced Knee And Seat
Removable C.E. Approved Knee Armor
Articulated Knee Panels With Stretch Panels
Leather Trim
Relaxed Fit
Boot Cut
DuPont™ and KEVLAR® are registered trademarks or trademarks of E.I. du Pont de Nemours and Company and are used with permission.