Cannot Login with facebook. Authentication Failed...
Cannot Login with facebook. Email Id was incorrect...
Please Complete the required field.
MX O Frame Sand Off-Road Goggles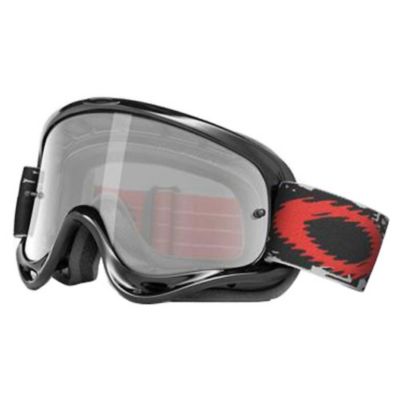 About The Product
A single particle of sand can take down the world's best rider.

Oakley engineered the specialized MX O Frame Sand Goggle with closed-cell foam to keep fine particles from infiltrating the frame and assaulting your vision. Its gray lens allows truer color recognition to help you spot trail edges and scattered vegetation that can pose a hazard.

When you're waiting at the gate and the adrenalin is pumping, you probably won't be thinking about the scratch-resistant Lexan lens that gives you a wide-open view of the track. Or the triple-layer face foam that's wicking away your sweat. Or the other outstanding features of the MX O Frame goggle.

But there is one thing you should keep in mind. The winningest rider in history has worn the MX O Frame in every title chase.

And Ricky Carmich'l didn't earn his rep by compromising on performance.
Features and Benefits
Competition-ready design
Optically pure Lexan lens for impact resistance
Includes a clear lens for low light and a gray lens for medium-to-bright light
Hard-coated lens exterior to minimize scratching
Anti-fog treatment on interior for unparalleled performance
Moisure-wicking, triple-layered face foam
Nonslip silicone-treated strap
Strap patterned with unique Carbonated graphic and signed with a red Static Icon
Mounting interface for laminated tearoff system (sold separately)
Compatible with Attack Mask noseguard (sold separately)
Specifications
| Frame | Lens | Strap |
| --- | --- | --- |
| Jet Black | Gray | Carb. O Black/Red Static |
| Lens Color | Use |
| --- | --- |
| Gray | Medium light. Reduces light levels with a neutral transmission for truer color perception. |