Cannot Login with facebook. Authentication Failed...
Cannot Login with facebook. Email Id was incorrect...
Please Complete the required field.
GranTour Bag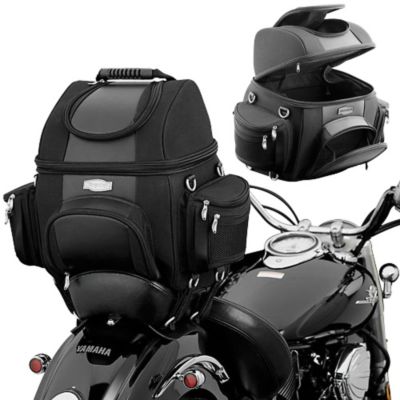 About The Product
With multiple mounting options (sissy bar, luggage rack, passenger seat) this versatile bag is the ultimate companion for weekend trips or short tours. A semi-rigid internal framework serves two purposes. It helps the main compartment hold its shape, even when empty, and it provides adjustable lumbar support for the rider's back. Large zipper pulls are glove friendly and the retractable locking device keeps the bag right where you want it. Made of 1200 Denier and leather, the weather-resistant GranTour Bag comes with a rain cover for added protection.


Features and Benefits
Included Items: Bag, Passenger Seat Mounting Pad System, Adjustable Straps, Retractable Lock & Rain Cover
Dimensions: 18" x 20" x 14"
Capacity: 3,744 cu.in. / 61.3 L