Cannot Login with facebook. Authentication Failed...
Cannot Login with facebook. Email Id was incorrect...
Please Complete the required field.
Surf Mount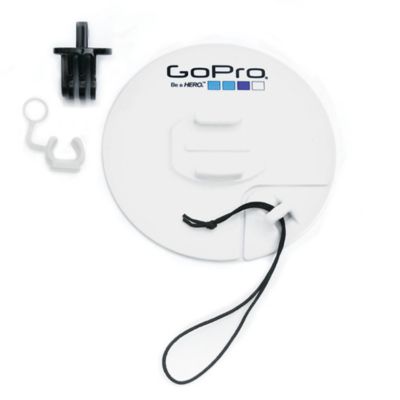 About The Product
his expansion kit gives you two ways to mount your Helmet HERO or other quick-release HERO camera. The first option lets you mount your camera to the board using the High-Impact 3M mounting disc. This stick-on baseplate only takes a few minutes to set up and comes equipped with an integrated leash system for a secure connection with the camera. The second option uses an FCS compatible plug mounting system that lets you allen-screw your camera into the deck of your board after you install an FCS center fin plug in the deck. If you're ready to capture the most intense video ever of all your surfing adventures you're ready for the Surf HERO Expansion Kit.
Features and Benefits
Stick-on baseplate mounts your camera to the board
FCS compatible plug mounting system that lets you allen-screw the camera into the deck of your board
Compatible with the Helmet HERO camera or any other quick-release HERO camera (excluding the Digital HERO 5 Wrist Camera)
Warranty: One Year