Cannot Login with facebook. Authentication Failed...
Cannot Login with facebook. Email Id was incorrect...
Please Complete the required field.
GM44 Derk Modular Motorcycle Helmet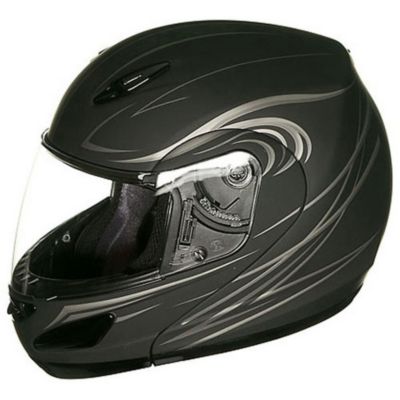 About The Product
The GMAX group rides motorcycles, snowmobiles, ATV's and have been developing and manufacturing helmets for many years. This experience is joined together to bring you the GMAX helmet line.
Features and Benefits
Removable/Adjustable cheek pads allow custom fitting
Lightweight
Can wear with most glasses
D.E.V.S. (Dual Exhaust Venting System) side and rear vents reduce fogging and sweating by allowing hot air to escape from the mouth area and top of head
Forehead and chin bar vents control intake air
Large eyeport opening
Liberal chin bar space for greater comfort and improved fit
One hand easy-to-use chin bar push to open mechanism
Inner chin bar designed for easy microphone installation
Deluxe ear pockets for better fit and speaker installation
Meets or exceeds DOT standards