Cannot Login with facebook. Authentication Failed...
Cannot Login with facebook. Email Id was incorrect...
Please Complete the required field.
Monster Air Chuck CO2 Tire Inflation and Repair Kit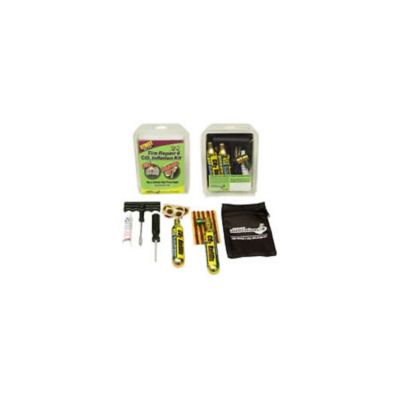 About The Product
The Genuine Innovations Monster Air Chuck Repair & Inflation Kit has everything you need to keep you rolling.
Features and Benefits
Easy-to-use controllable mini inflator with push-to-inflate technology
Works with Innovations 45g threaded CO2 cartridges
Auto-detection of Presta and Schrader valves
Brass and anodized aluminum construction with a stainless spring
Includes
Monster Air Chuck CO2 inflator
2 - 45-gram threaded CO2 cartridges
5 - plug sticks
Tire reamer tool
Tube- and tire-patch assortment
Glue
Zippered 6.5" x 5" nylon storage bag
Note: Uses 45g threaded cartridges ONLY.