Cannot Login with facebook. Authentication Failed...
Cannot Login with facebook. Email Id was incorrect...
Please Complete the required field.
2015 Kid's Titan Race Knee Guards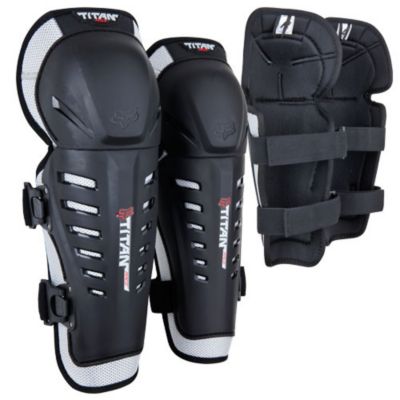 About The Product
Offering zero restrictions and ultimate comfort, the Titan Race Knee Guard benefits from Titan series evolution for 2010. Now incorporating a Posi-Lock clip system, these guards bring you vented, leg-specific performance with full knee and shin coverage.


Features and Benefits
Plastic knee and shin coverage
One-time adjust Posi-lock strap system
Soft vented Biofoam chassis keeps you cool and comfortable
Elastic straps with Velcro adjustment