Cannot Login with facebook. Authentication Failed...
Cannot Login with facebook. Email Id was incorrect...
Please Complete the required field.
2012 Axis Knee Brace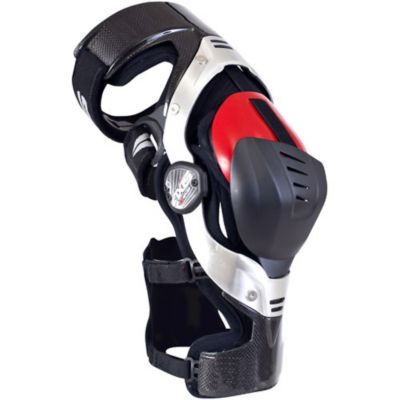 About The Product
The Axis knee brace, which is all new for 2012 from EVS Sports, will showcase an industry first; an aluminum and carbon fiber construction. The monocoque Aluminum hinge allows for a low profile structure, which results in a very lightweight rigid brace. With a large amount of attention paid to the comfort of this brace, the Axis will feature an all new fit and will be like nothing you've ever seen before.
Features and Benefits
Adjustable hyperextension lock-outs, allows personalized fitment
Full protection at all times
Lightweight and durable construction
Lightweight and impact resistant carbon fiber shell with reinforced aluminum monocoque hinge
Provides impact protection and knee stabilization
Tru-Motion 2.0 Anatomically Correct Hinges
Keeps the brace in place no matter how much you ride
Quick Dry Comfort Liner
Keep you cool and dry
Removable and washable