Cannot Login with facebook. Authentication Failed...
Cannot Login with facebook. Email Id was incorrect...
Please Complete the required field.
Stelvio Gore-Tex Motorcycle Gloves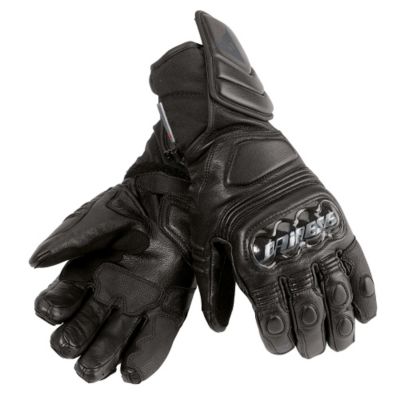 About The Product
Towering snowy peaks, hamlets lost in the woods, strips of asphalt that wind around the feet of the eternal snow: the Stelvio Pass is a fantastic place for motor touring. The Stelvio-ST glove built in the softest goatskin, has been designed with these destinations in mind and comes with thermoplastic resin inserts on the knuckles. This winter glove offers amazing comfort in nasty weather thanks to warm padding and a waterproof GORE-TEX® membrane .Elasticized inserts on the back of the hand and patented Microelastic elasticized inserts ensure all the freedom of movement of the hand required for riding.
Features and Benefits
Inserts in thermoplastic resin with ribbing on the knuckles and reinforced edge
Goatskin
Reinforced palm
One single leather panel to the size of the hand
Adjustable cuff strap
Tightening strap
Pre-curved finger
Elasticated inserts
Microelastic elasticated inserts
Breathable waterproof GORE-TEX® membrane
Thermal Dexfil® padding