Cannot Login with facebook. Authentication Failed...
Cannot Login with facebook. Email Id was incorrect...
Please Complete the required field.
SSC Bravo D-WP Motorcycle Boots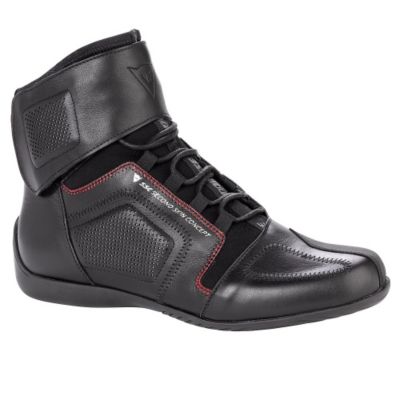 About The Product
Fit like a glove. SSC is designed to envelop your foot like a sock thanks to the deconstructed upper in soft leather and inserts in elasticized fabric that bring fit and foots freedom of movement to new levels. This sneaker has been designed for daily use, and combines innovative design and styling with functional solutions for the greatest comfort even in the colder months thanks to the waterproof D-WP insert.
Features and Benefits
Nylon ankle guard
Cowhide leather
Closing with laces
Velcro laces cover strip
Inserts in elasticated fabric
Perforated leather
Waterproof D-WP interior
Reflective inserts
Soft inserts
Non-slip rubber sole