Cannot Login with facebook. Authentication Failed...
Cannot Login with facebook. Email Id was incorrect...
Please Complete the required field.
Contact Gore-Tex Motorcycle Gloves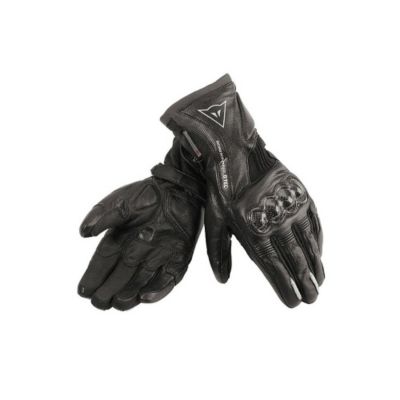 About The Product
Raindrops pounding against your visor, your tires are slipping on the wet asphalt, but your wrist is steady and keeps the bike under control. Driving over a mountain pass in the pouring rain takes no little concentration and an excellent grip on the handlebars, especially with a sports bike between your legs. Contact gloves are designed for the most athletic riders who need waterproof gloves capable of an incomparably guaranteed grip on the handlebars thanks to X-TRAFIT technology with its a GORE-TEX membrane glued directly to the outside of the glove to avoid the slipping over the internal padding on the palm whenever the hand turns.
Features and Benefits
Composite inserts in carbon on the knuckles
Distortion Control on little finger
Goatskin leather
Reinforced palm
Elasticated inserts
Adjustable cuff strap
Tightening strap
Pre-curved finger
Breathable waterproof GORE-TEX membrane with X-TRAFIT product technology
Reflective inserts
Soft inserts