Cannot Login with facebook. Authentication Failed...
Cannot Login with facebook. Email Id was incorrect...
Please Complete the required field.
Women's Redemption Off-Road Motorcycle Helmet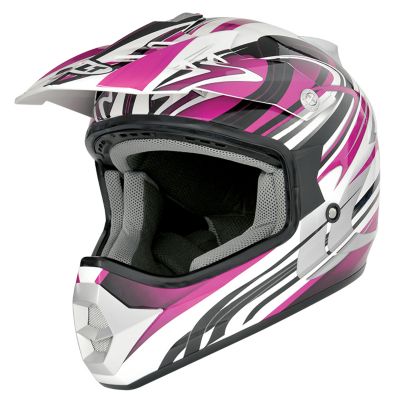 About The Product
You win so much, everyone wants a shot at Redemption. Your secret? BiLT Redemption Helmet. A Hi-tech injection-molded polycarbonate shell with great ventilation and a removable lining is topped off with killer graphics... You know, so second place has something nice to look at.
Features and Benefits
Hi-tech injection molded polycarbonate shell
Quality painted shell with ultra-fine decal graphics with double lacquer finish
Full-face shell
Double D-ring safety fastening
Chin-bar airflow vent
Removable injection-molded visor with graphic
Removable air-flow comfort padded lining
Meets or exceeds DOT specifications