Cannot Login with facebook. Authentication Failed...
Cannot Login with facebook. Email Id was incorrect...
Please Complete the required field.
Charger Off-Road Elbow Guards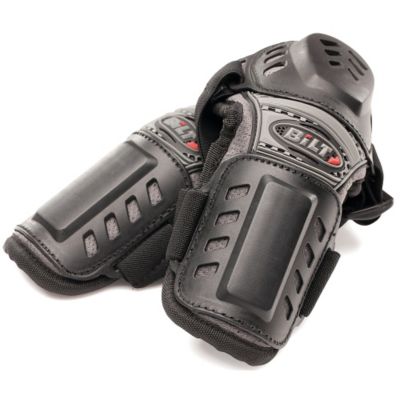 About The Product
Smacking your elbow is not very funny, so keep'em safe with the Charger Elbow Guard from BiLT. Comfort, style and effective protection for all the dings and bangs that just happen on a great day of riding. Get some for the whole family.
Features and Benefits
Injection molded exterior hard-plates
Ergonomic shape with hinged knee cap
Closed cell foam padded interiors
Breathable, wicking, poly-lining
Hinge joint flexibility
Taped, finished edges
Hook-and-loop adjustable elasticized retention system
Imported