Cannot Login with facebook. Authentication Failed...
Cannot Login with facebook. Email Id was incorrect...
Please Complete the required field.
Women's Stella Vika Leather Motorcycle Gloves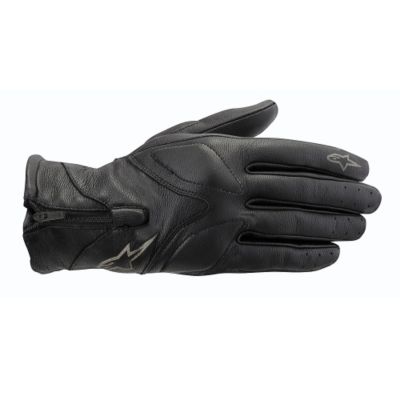 About The Product
Fashion meets function. Part of a full, stylish, riding line-up including jacket, pants, gloves and boots; these gloves offer ultra-comfortable protection, complementing the fashion statement made by the Stella Vika jacket.
Features and Benefits
Specifically designed for a woman's hand shape with a fit to ensure comfort and performance
Full-grain, soft, bovine hide and goat skin leather construction gives performance protection, maximum flexibility, and comfort
Short cuff design offering convenience and protection
Seamless cuff construction adds comfort in the wrist area
5mm EVA knuckle protection for improved impact absorption
Zip closure, mounted on an elasticated panel to improve comfort and provide a secure fit
Pre-curved fingers to reduce riding fatigue