Cannot Login with facebook. Authentication Failed...
Cannot Login with facebook. Email Id was incorrect...
Please Complete the required field.
Bionic Air Back Protector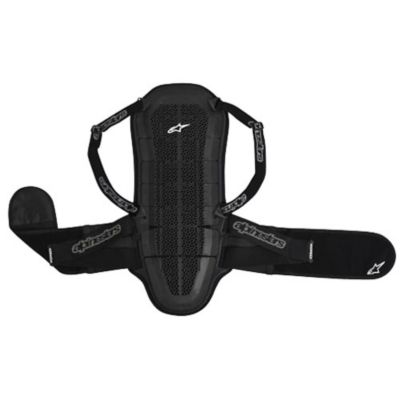 About The Product
The Bionic Air Back Protector is CE certified to the latest back protector standard, enabling the development of an ergonomic, compact protector that focuses protective coverage around the central back. Utilizing Alpinestars' exclusive Dual Density Honeycomb technology, the Bionic Air offers riders a supremely lightweight protector that closely conforms to the body for unrivalled levels of riding comfort.
Features and Benefits
CE Certified Level 1 to the latest back protector standard (prEN1621-2:2010) allowing a slimmer, more ergonomic design.
Innovative Dual Density Honeycomb Technology (DDH) combines two different honeycomb structures to offer lightweight impact protection with exceptional breathability and comfort
Outer Honeycomb plate - Made of Polypropylene; provides an outer structure to protect the back from penetrating injuries, as well as dissipating impact force over a wider area
Inner Honeycomb foam - Made from a special elastomeric compound, this light and flexible impact foam absorbs transferred energy.